The Barman's Secret Cocktail Challenge is an office party game aimed to make your team challenge each other in making the cocktails, as well as solving accompanying riddles. You will 'travel' around the cocktails menu pages, solving the riddles and having fun at the same time!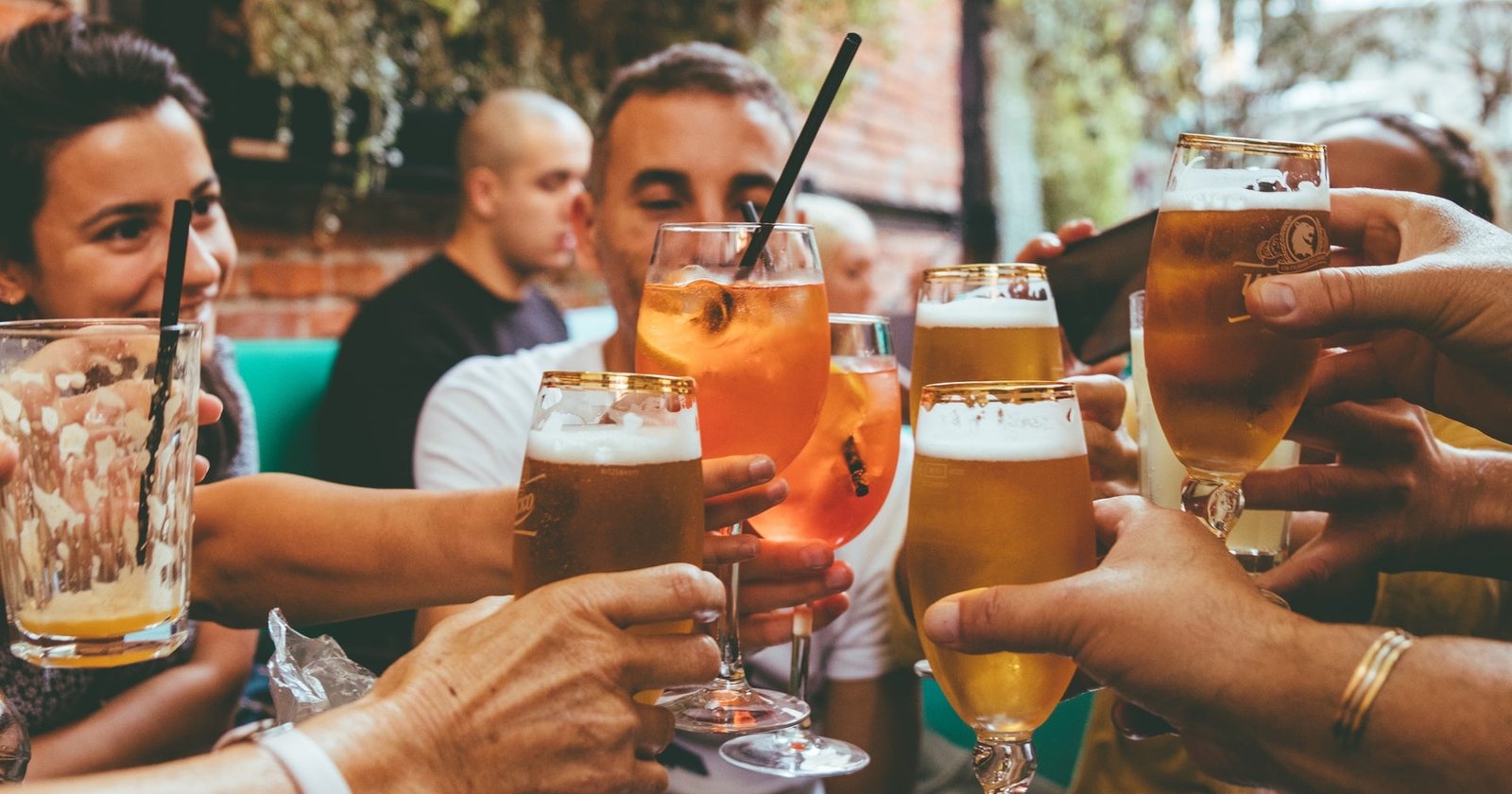 FORMAT
1st option: challenge with the cocktails (non-halal)
Cocktail Challenge contains 10 tasks and 10 cocktail recipes. Before every task, all participants mix cocktails according to the recipe clearly provided in the quest and proceed to the next task. After having completed 10 cocktails and having solved 10 tasks, participants learn the magic spell of professional bartenders, which will need to be shouted at all together.
2nd option: challenge without the cocktails (halal)
If you don't consume alcohol, this option is for you! In this case, your team can challenge the tasks without mixing the cocktails. No worries, the quest plot won't be affected.
WHAT IS INCLUDED:
1. Файл «Инструкция», содержит перечень необходимых действий и советов для подготовки квеста к проведению.
2. Файл «Квест », содержит 10 карточек с заданиями на коктейльную тематику без ответов + 10 рецептов коктейлей.
3. Файл «Квест с ответами», содержит 10 карточек с ответами на задания.
WHAT DO YOU NEED ADDITIONALLY
Распечатанные карточки с заданиями;
Карандаш для заполнения ответов;
А также полный список всех ингредиентов для коктейлей и дополнительный реквизит изложен в карточке 2 (смотрите изображение ниже)
PLOT OF THE GAME
Для того, чтобы провести отлично время есть универсальная формула, которую все знают:
друзья + коктейльная вечеринка = праздник удался
Но не все знают главный секрет профессиональных барменов.
Есть одно магическое заклинание, которое компания друзей после пары выпитых коктейлей, в момент разгара вечеринки должны дружно произнести вслух и тогда весь вечер пройдет на «УРА!».
Текст данного магического заклинания зашифрован в заданиях квеста. Именно его и предстоит разгадать участникам, попивая вкусные коктейли.
Начало квеста. Чтобы «заманить» ваших друзей на Коктейльную квест вечеринку, мы предлагаем вам разыграть легенду.
Дело обстоит так. Вы как будто купили в магазине шейкер (или новые бокалы и т.д.), придя домой и открыв коробку, обнаружили в ней красочные листы с изображением коктейлей. Подумав, что это книга коктейльных рецептов, вы начали ее листать, и оказалось, что это загадочный квест, который предстоит решить. Поскольку в тексте говорится о разгадывании «магического заклинания», а так же приготовление коктейлей перед каждым заданием, вы решили позвать всех друзей на помощь.
В качестве пригласительных, используйте картинку 1 (смотрите выше) и картинку 2 (смотрите ниже).
Чтобы отправить пригласительные друзьям, можете создать группу в любом из удобны мессенджеров и добавить в нее всех ваших друзей. Когда такая группа будет создана (или возможна она уже у вас есть ) отправьте в нее краткое описание вашей покупки с 2-мя карточками квеста. Как только это сделаете, спросите у друзей, кто готов с Вами разгадать тайну — «магическое заклинания профессиональных барменов». Когда смельчаки будут найдены, дальше можете поступить так:
1. Купите все необходимые ингредиенты и реквизит самостоятельно.
2. Спросите у друзей, или назначьте ответственных за определенный вид ингредиента, который нужно будет принести.
3. Все друзьям могут поровну скинуться на покупку всего необходимого
EXAMPLES OF THE TASK CARDS
EXAMPLE CHALLENGES
◊ Коктейль бар — задание на логику, в котором всем участникам квеста предстоит разгадать двойной шифр.
◊ Наливай да пей — в этой головоломке квеста, участникам необходимо разобраться, какой алкогольный напиток, в какую емкость правильнее всего налить, исходя из «барного» этикета.
◊ В гостях у бармена — задание, в котором нужно угадать название основных барных инструментов, используемых для приготовления коктейлей.