MICE Makers is a full-cycle event management & planning agency in Malaysia. We'll plan, manage, and organize your event from start to finish, making your bravest event ambitions come alive!
Start with choosing any of the event management services in Malaysia below. Services are modular and scalable for corporate events in Malaysia of all sizes.
We provide event management services in Malaysia with a touch of vibrant cultural travel experiences. Whether you are looking to have a corporate team building, conference, annual dinner or corporate training event, we invite you to lean on our team's rich experience and diverse cultural backgrounds to incorporate unique technological and local cultural components into your event. This, along with an eye for detail, will guarantee the success of your event regardless of its size.
5 Stages of Effective
Event Management in Malaysia
Want to launch your startup business? Looking to build reliable lifelong connections? Craving inspiration? Organising a corporate event in Malaysia can be the answer to all of these goals. Each corporate event we design is planned specifically for each occasion and individual taste. With our experience and creative minds, we nail the client's vision every time. Here's how we do it: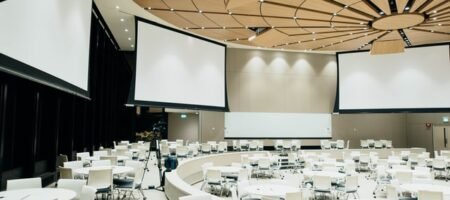 Stage 1: Scope the scene
To begin the event management process, your event producer will perform a budget analysis. Next, we'll guide you through some potential destinations and sites until you decide which one is perfect for your event. Every event in Malaysia, Singapore or anywhere else needs a stellar venue which is the basis for a success.
Stage 2: Craft the plan
Once you have a destination chosen and a good idea of all the costs of your event, it's time to start the plan itself. Creating your event master plan, we will use event management software with workgroups and Gantt chart, this will allow you to ensure every aspect remains on track, as well as making it easier to follow all the deadlines and details on paper, not in the head.
Stage 3: Scope the vendors
Step three: it's time to assess vendors. We will assess and manage all vendor and venue contracts and proposals. Then, if necessary, we can schedule a meet-and-greet with all service vendors to make sure whole event management process is going according to plan.
Stage 4: Dress Rehearsal
In order to have a smooth event management process and a perfect event itself, we will perform a SWOT analysis to work on every step of the coming event. As well as we will finalise the last details of the orders and rentals, and coordinate all services and vendors involved in the event management process.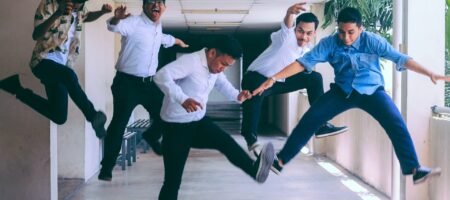 Stage 5: Time to go 'live'
On the day-of, MICE Makers will be with you to control and take care of the whole event. You want a one-of-a-kind journey for your attendees, and we are here to make that happen! Connect with us today to start planning your corporate event in Malaysia.
Scope of Our
Event Management Services in Malaysia
Event management consists of a dozen things which you constantly have to keep in mind while planning your event. But no worries, we have it all covered. To sum up and give you a better understanding of price range, we have gathered the most essential services which you might need while organising your corporate event in Malaysia.
Hotel Ballrooms
from RM50 per venue per hour
Meeting Rooms
from RM30 per room per hour
Exhibition Centers
from RM150 per venue per hour
Restaurants & Cafes
from RM20 per person
Stage Preparation
from RM1000
Booth Preparation
from RM990
Equipment rental
from RM10
Laser show system
from RM4880
Masters of Ceremony
from RM100 per hour
Hostesses & Promoters
from RM30 per hour
DJ with music
from RM80 per hour
Security Service
from RM75 per hour
In our event management services mentioned above, from venue procurement, permits and licenses to talent sourcing, travel, design and full technical services, no stone is left unturned. Follow the steps below and leave the rest to us.
1. SEND YOUR REQUEST
Fill the form in our event builder below and let us know your needs and expectations.
2. GET IN TOUCH
Our manager will contact you within 24 hours and understand your event needs completely.
3. IDEA GENERATION
We come up with more ideas and issue a quotation and proposed itinerary for your program.
4. EVENT MANAGEMENT
We will manage your event to an absolute success while staying focused on the result all the way until your event is over.
Get inspired by our
Useful Articles
For the best ideas on event management in Malaysia do not forget to follow our regular blogs unveiling most relevant practices for your daily business.
Being a confident leader and business owner is not only being confident in yourself but in your business and team. When your team and your clients see you as a confident leader running an effective business and being productive, it...
January 14, 2021
1 Comment
Many of us need tips to stay productive while working from home as remote workers are more and more in-demand these days. Working from home has become a new trend as the nature of work has changed over recent years....
December 31, 2020
0 Comment
Team building game gives your team a great sense of togetherness which is so much needed during this time. Not mentioning that productivity is much higher in the companies where the teams stay connected and engaged despite remote working and...
December 24, 2020
0 Comment